Signature Paradise Blog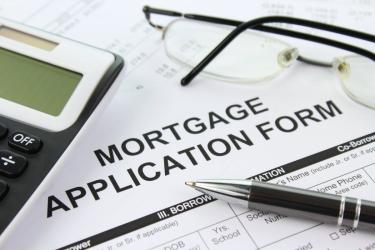 23-Mar-2018
There really is no such thing as a no-cost mortgage loan. There are always costs, such as appraisal fees, escrow fees, title insurance fees, document fees, processing fees, flood certification fees, recording fees, notary fees, tax service fees, wire fees, and so on, depending on whether the loan is a purchase or a refinance. The term "no-cost" actually means that your lender is paying the costs of the loan. All a no-cost loan means is that there is no cost to you, the borrower.
23-Mar-2018
Have you received an advertisement offering to save you thousands of dollars on your thirty-year mortgage and cut years off your payments? With email spam becoming more pervasive as everyone tries to get rich quick on the Internet, these ads are popping up with troublesome regularity. The ads promote a Biweekly Mortgage and for the most part, do not come from a mortgage lender. Exclamation points punctuate practically every claim: No closing costs! No refinancing! No points! No credit check! No appraisal! Save thousands! Cut years off your mortgage! To achieve these
23-Mar-2018
What kind of lender is best? If you ask a loan officer, "What kind of lender is best?" the answer will be whatever kind of company he works for and he will give you a list of reasons why. If you meet the same loan officer years later, and he works for a different kind of lender, he will give you a list of reasons why that type of lender is better. REALTORS® will also have differing opinions, and those opinions have and will continue to change over time. In the past, it seemed like most would recommend portfolio lenders. Now, they usually recommend mortgage bankers and mortgage
23-Mar-2018
An alternative to a non-conforming loan is the use of a land contract, which is allowed in some states. A land contract is an agreement between a buyer and a seller, where the buyer agrees to make periodic payments to the seller. The title to the property only transfers to the land contract buyer on fulfillment of the land contract obligations. A land contract can be helpful for those who need time to establish or improve their credit rating. There are only small closing costs, and payment can help establish a good mortgage payment record. This can help establish an overall good credit
23-Mar-2018
Have These Items Ready When You Apply For a Loan It used to be that lenders mailed out verifications to employers, banks, mortgage companies, and so on, in order to verify the data supplied by borrowers. Nowadays, the interest is often in speed and getting answers quickly so alternate documentation has become more widely used. Alternate documentation means that underwriting answers can be obtained with information supplied directly from the borrower instead of waiting around for verifications to come back in the mail. The following is required for most standardized loans as part of
23-Mar-2018
Years ago, credit scoring had little to do with mortgage lending. When reviewing the credit worthiness of a borrower, an underwriter would make a subjective decision based on past payment history. Then things changed. Lenders studied the relationship between credit scores and mortgage delinquencies. There was a definite relationship. Almost half of those borrowers with FICO® scores below 550 became ninety days delinquent at least once during their mortgage. On the other hand, only two out of every 10,000 borrowers with FICO® scores above eight hundred became delinquent. So lenders
23-Mar-2018
When you apply for a mortgage loan, you expect your lender to pull a credit report and look at whether you've made your payments on time. What you may not expect is that they seem to be more interested in your FICO® score. "What's a FICO® score?" is a common reaction. Each time your credit report is pulled, it is run through a computer program with a built-in scorecard. Points are awarded or deducted based on certain items such as how long you have had credit cards, whether you make your payments on time, if your credit balances are near maximum, and assorted other variables.
23-Mar-2018
When buying a home, it is not enough to just come up with the money. With the exception of no asset verification loans, lenders want to verify where the money for your new home will be coming from. If you can document that the funds are coming from your personal savings, the lender is more confident of your strength as a borrower. In addition, if you can verify that you have additional assets that are not needed for the down payment, it is important to document those, too. Additional assets are reserves you can draw upon during times of trouble, such as unemployment, medical emergencies,
23-Mar-2018
This is a detailed summary of costs you may have to pay when you buy or refinance your home. They are listed in the order that they should appear on a Good Faith Estimate you obtain from a mortgage lender. There are two broad categories of closing costs. Non-recurring closing costs are items that are paid once and you never pay again. Recurring closing costs are items you pay time and again over the course of home ownership, such as property taxes and homeowner's insurance. Some of the items that appear here do not traditionally appear on a lender's Good Faith Estimate and lenders are not
23-Mar-2018
An adjustable rate mortgage (ARM) has an interest rate that fluctuates periodically. This is in contrast to a fixed rate mortgage, which always has the same interest rate. Every ARM has basic components: An index A margin Adjustment Period An interest rate cap An initial interest rate The Index An ARM's interest rate is tied to one of many economic indices, some examples of which are the 1-year constant maturity Treasury security, the Cost of Funds Index, or the London Interbank Offered Rate. Different indices move at different rates so know the characteristics of